Meet Our Team
Woodward Dentist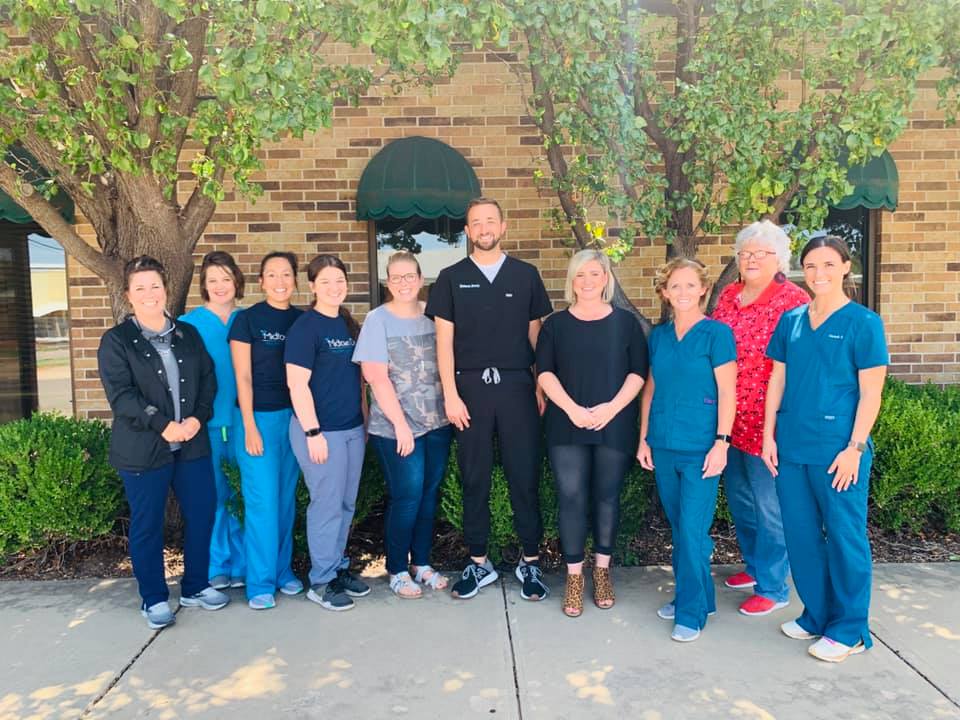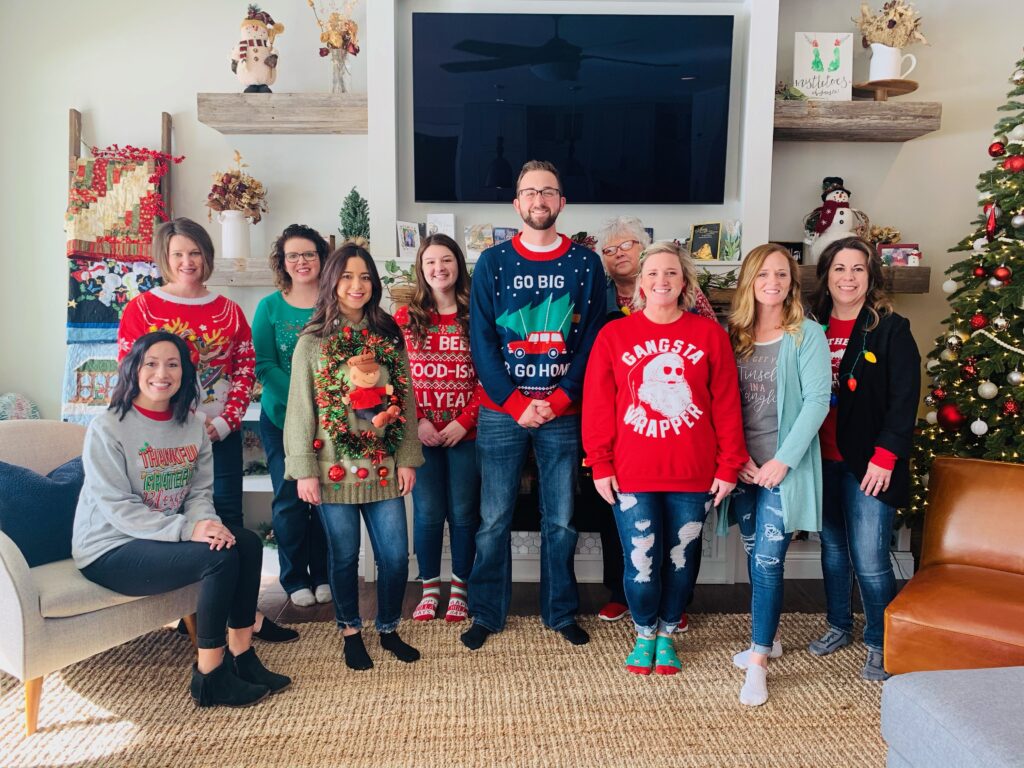 ---
Falisha – Registered Hygienist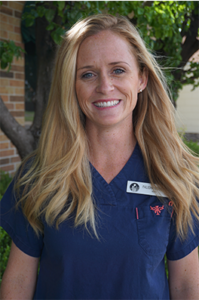 Falisha Bowers is one of our fantastic dental hygienists. She is originally from the Woodward area and earned her Bachelor's of Science degree in Dental Hygiene from the University of Oklahoma College of Dentistry in 2008. Falisha is highly skilled and delivers optimal care to all of her patients. Whether it's a routine cleaning, a deep cleaning, or patient education, she takes great care and pride in what she does. She is a proponent for total health, and she enjoys the opportunity to provide a customized treatment plan for each patient.
Falisha enjoys spending time with her husband, Jeremy and two children. They enjoy ranching, fishing, and hunting in their free time. Falisha strives to set a Christ-like example in her home and professional life.
---
Shane – Registered Hygienist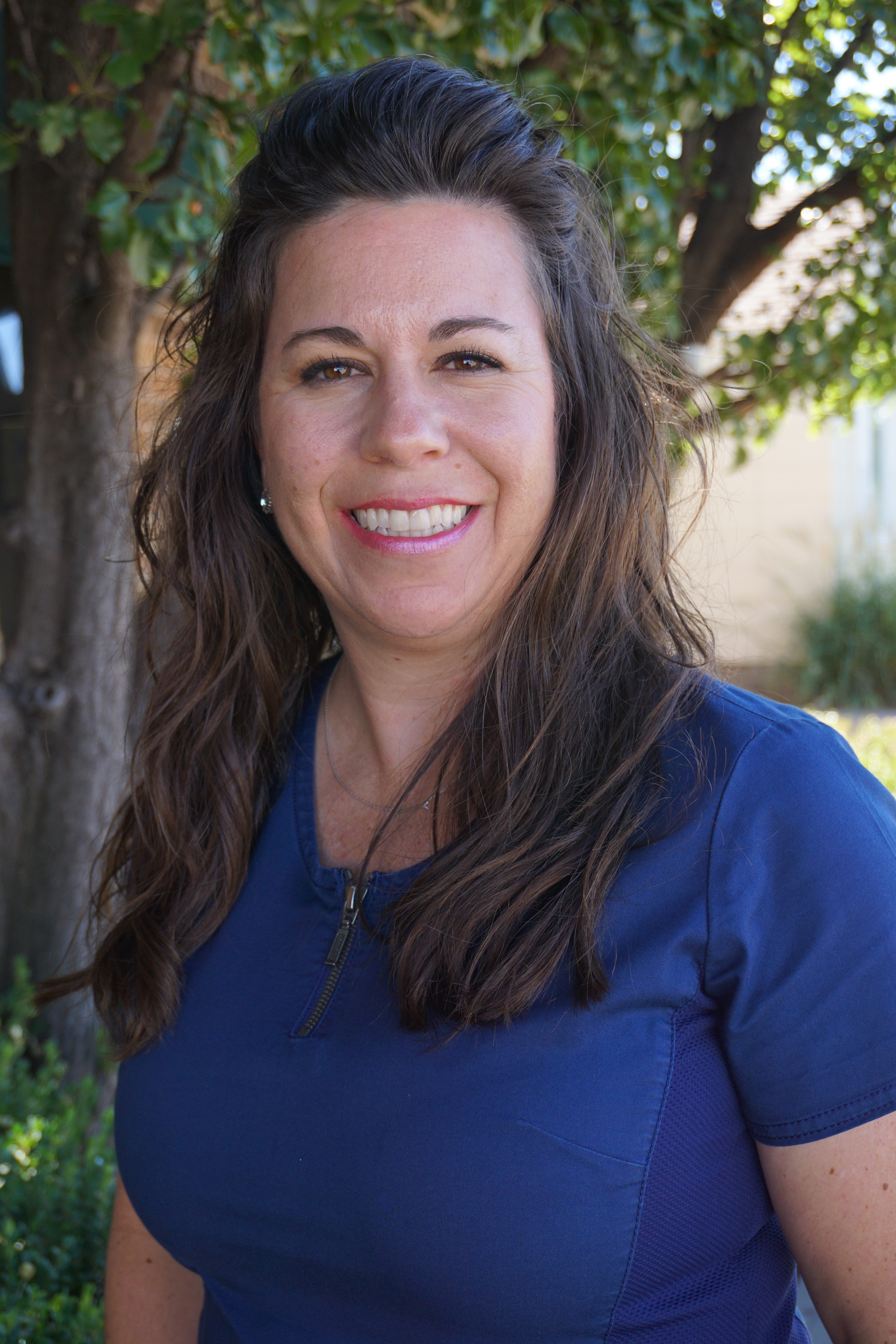 Shane Suthers grew up in Muleshoe, Texas, and has called Arnett home for the past 23 years. She attended Amarillo College, where she received an associate's degree in Applied Science Dental Hygiene. She enjoys making connections with her patients and building relationships through dentistry. Shane is a wonderful dental hygienist, but truly goes above and beyond when it comes to patient education. She is constantly staying up to date on the latest technology, and most effective tools and techniques to best treat her patients
Outside of work, Shane and her husband Blake have two daughters, Ashton Lee and Breclyn Reed. They are members of the Arnett Christian Church and enjoy any activity involving their children.
---
Tristen – Registered Hygienist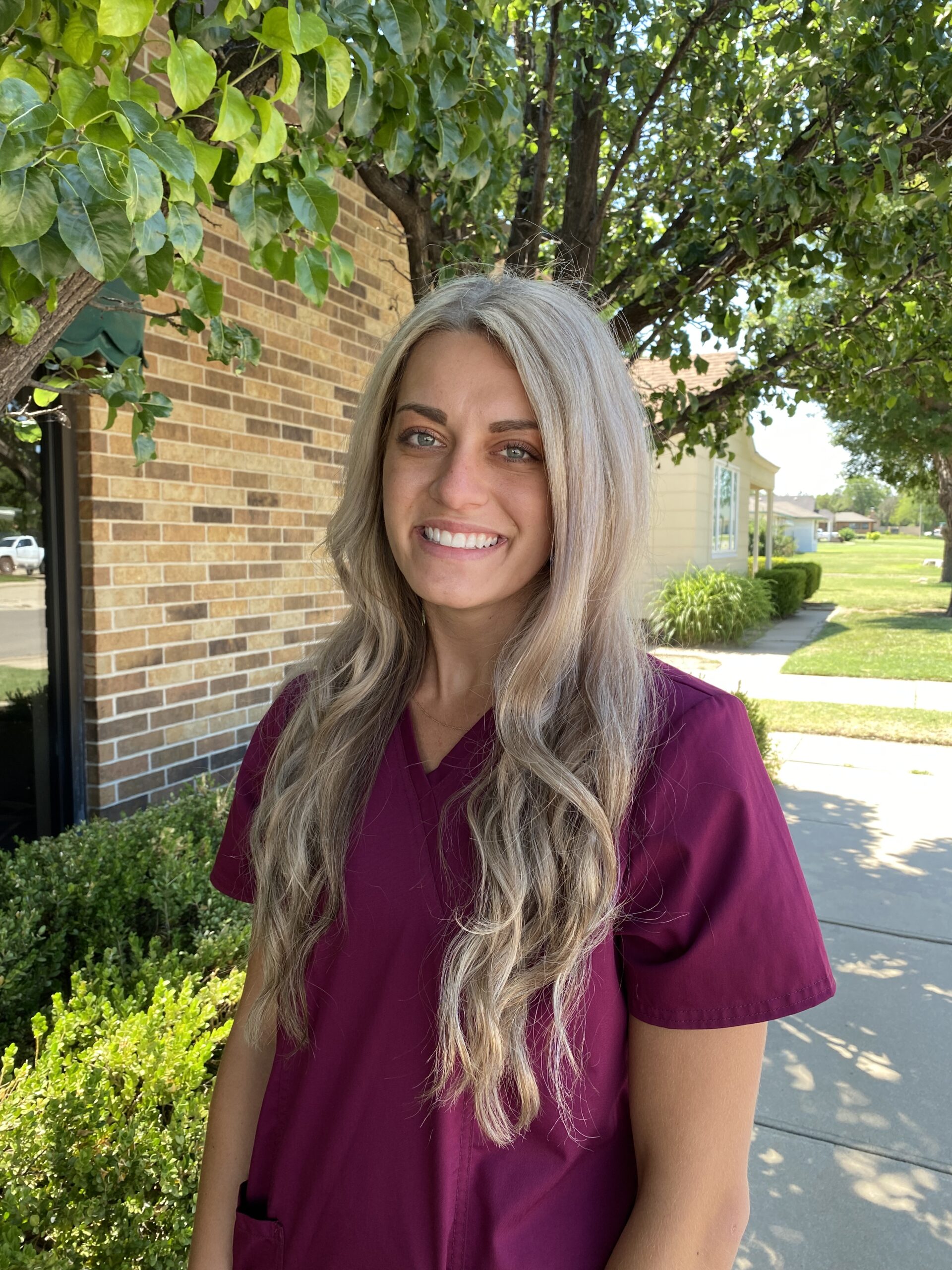 Tristen Flanagan grew up and currently lives in, Arnett, OK. She graduated from Oklahoma State University in 2019 with a Bachelor's degree in Nutritional Science. She then went on to receive a Bachelor's degree from the OUHSC Dental Hygiene program in 2021.
Tristen loves learning about oral health and the overall health of the body. In the future, she would like to pursue a Master's degree to become a registered dietician in order to incorporate more nutritional education into the practice of dentistry.
Outside of the office, she loves spending time with her family and friends, going to the gym, and being outdoors.
---
Sonya – Expanded Functions Dental Assistant
With over 10 years of experience in the dental field, Sonya is a dental assistant and has also secured her coronal polishing license as part of her continued education. She attended college to obtain a teaching degree and has always excelled with pediatric patients, so she takes care of all the cleanings for the little ones in our office. At Midtown, we call her the magical tooth fairy!
Sonya and her husband, John have two beautiful children, Tyler Roy & Taelyn Marie. The Witschi family live in Shattuck, OK and they enjoy doing anything they can together. Sonya is phenomenal with children and makes each dental experience with the little ones so fun and stress-free. We are so blessed to have her on staff, and we can't wait for you to meet our tooth fairy!!
---
Jill – Dental Assistant and Orthodontic Coordinator
Jill has 17 years of experience as a dental assistant and loves meeting new patients, as well as forging relationships with current patients. Seeing the improvements to a patients' smile and confidence over time excites her the most. Her experience and knowledge bring a level of comfort and confidence to our patients. Her credentials include Invisalign, Myobrace, Sleep Apnea, and CEREC.
Jill has been married for 29 years, has 2 daughters, 2 grandsons, and 1 granddaughter. She enjoys spending time with her family and playing with her grandchildren.
---
Kaylee – Dental Assistant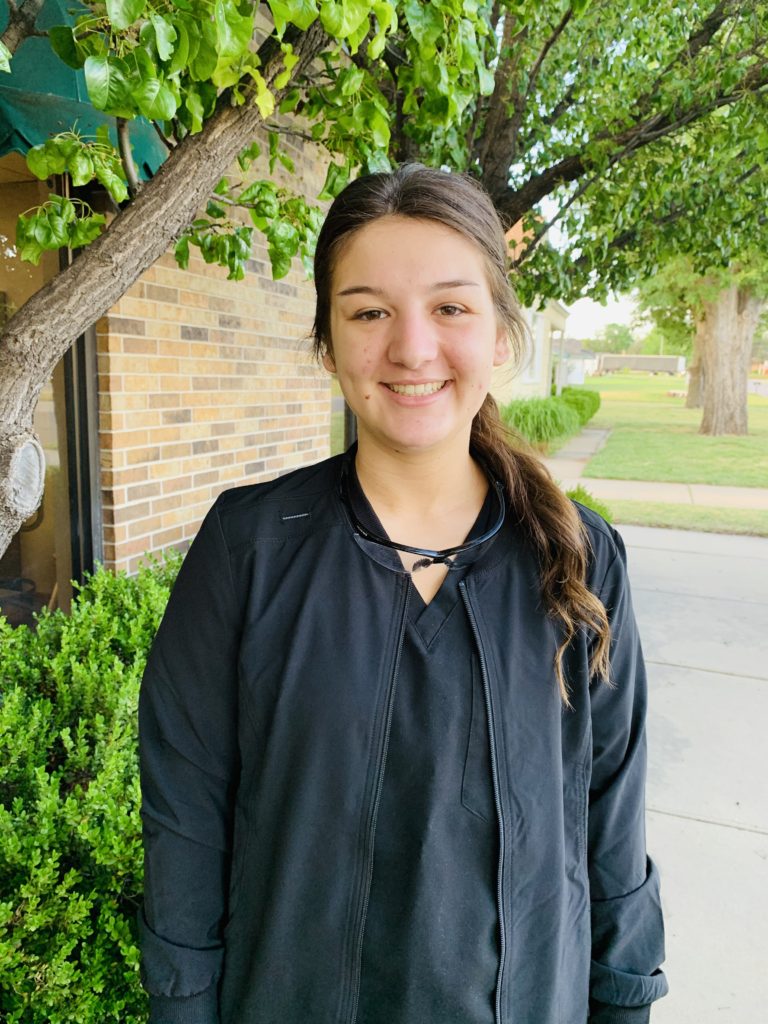 Kaylee works as a dental assistant at Midtown Dental. Prior to this, she had completed her clinical hours in our office while finishing courses to become a Dental Assistant. She is a recent graduate of Fort Supply High School.
She has a true passion for the healthcare field and helping people achieve a happy and healthy smile!
---
Allie Turner – Director of Operations
Bio coming soon.
---
Leslie – Insurance Coordinator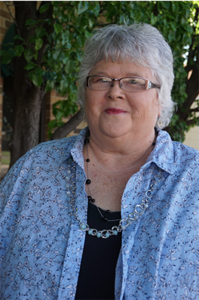 With more than 30 years of experience, Leslie enjoys helping patients with their insurance and benefit plans to receive the care they need. She helps all patients feel comfortable from the minute they walk in the door.
Leslie has two daughters, five grandchildren, and one great grandchild. She enjoys painting, scrapbooking, and spending time with her family.
---
Jandi – Treatment and Financial Coordinator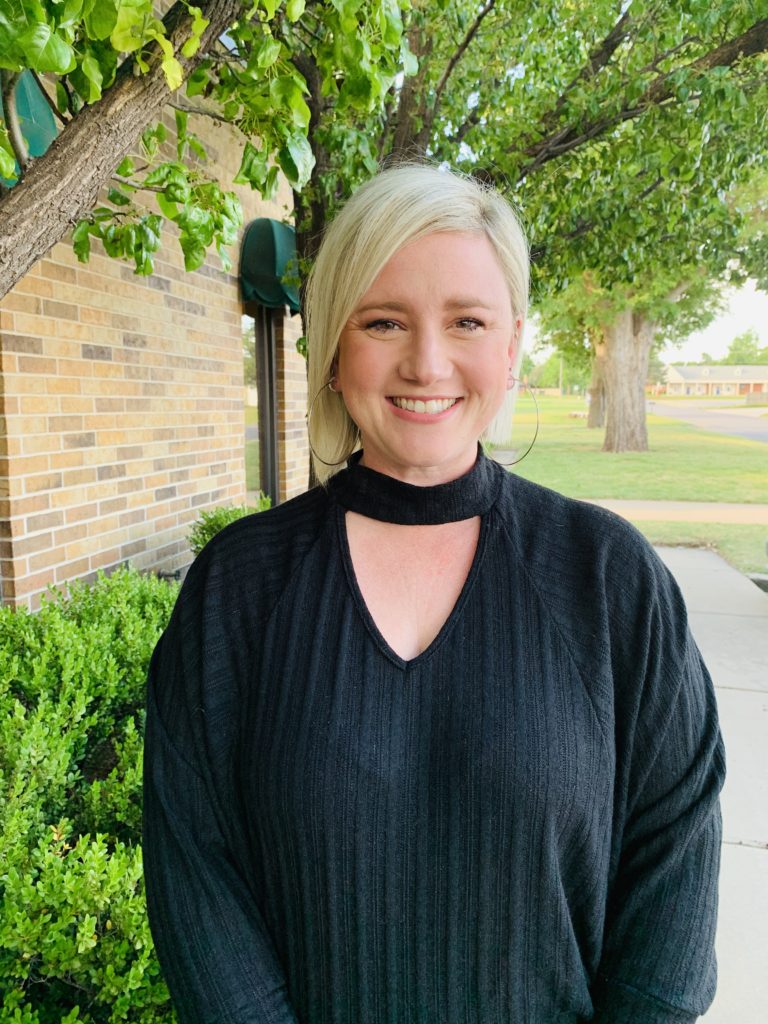 Jandi is someone you will quickly become familiar with around Midtown Dental as she is sure to be one of the faces and voices that become synonymous with the office. She works at our front desk, and is always available to assist with insurance questions, scheduling, and welcoming our patients here in the office.
Jandi and her husband, Blake, have four handsome boys. She enjoys reading, writing, and attending her kids' activities. She keeps plenty busy hunting, fishing, and adventuring with her boys. The Overtons' are also actively serving in their church, and they are looking forward to what the Lord has planned for them!